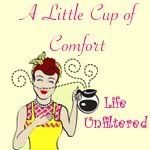 Woo Hoo! I got a make over! First, let me say that I give all of the sites that offer layouts and headers for free lots of credit because this new look took me forever! I actually purchased the image for my header and button but used this
confusing, time consuming, annoying
AWESOME program called GIMP to change all of the colors. I would love to show you the original image but I saved over it and can not figure out how to download the raw image again. OOPS!
Aside from the long process of fine tuning the header and button, I had to figure out how to actually apply everything to my blog. Did I ever tell you that I was a little ADD in school? Well, not exactly ADD but more uninterested in certain classes. Computer class was one of those classes. It was early in the morning, the lights were dim and the professor was super boring. Needless to say, I begged someone to complete my final for which happened to be designing a webpage. If only I had known then that HTML coding was important!
So, this whole blogging experience has been a real challenge to me and there have been a few sites that have really helped me along the way. If your interested in creating some custom layouts, headers or buttons check these sites first. If they can't help you then they will at least give you a great jumping off point.
So what does everyone think? Is it easy to read? Do the colors work together? Do you like/not like? I'd really love some feedback!